Emergency assistance posts
Emergency assistance posts are located at Mt Helen and Gippsland and are strategically located to enable anyone on campus to quickly and easily make a call directly to Security.
Activate the RED button on the external emergency phone.
When someone answers, state your name, location, and your emergency.
Emergency Assistance Posts at Mt Helen Campus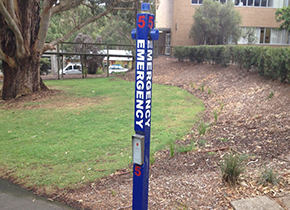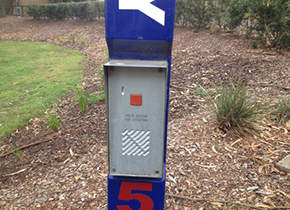 Emergency Assistance Posts at Gippsland Campus