A new era in education
Federation University Australia is the result of an exciting collaboration between the University of Ballarat and Monash University's Gippsland Campus. Headquartered in Ballarat, Victoria, FedUni offers leading higher education and TAFE programs to regional Victoria and beyond.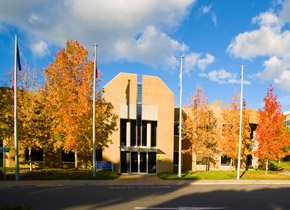 FedUni is the only regional university in Victoria providing higher education, technical and vocational programs as well as significant research opportunities, and several hundred programs across many fields of study. Our aim is to offer a quality tertiary education experience that inspires our students to succeed.
With campuses from Horsham in the west of the state, to Gippsland in the east, the name Federation University Australia was chosen to convey the scope and capacity of an expanded regional university and to maximise recruitment potential, regional reach and marketability.
The name 'Federation University Australia' reflects the partnerships, collaboration and co-operation among a federated network of campuses in regional Victoria, which collectively provide a new and different Australian university.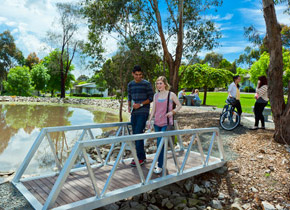 Federation University Australia plans to develop a reputation nationally and internationally for delivering relevant, high-quality programs that meet the needs of industry and employers. We are very proud of the excellent employment prospects and careers of our graduates – and we will work hard to ensure this success continues.
We are proudly regional in focus, national in scope and international in reach. Federation University Australia is a place where our students continually learn to succeed.